News

E-Journal - Sweden and UN Joint Field Visit - Kigoma

Image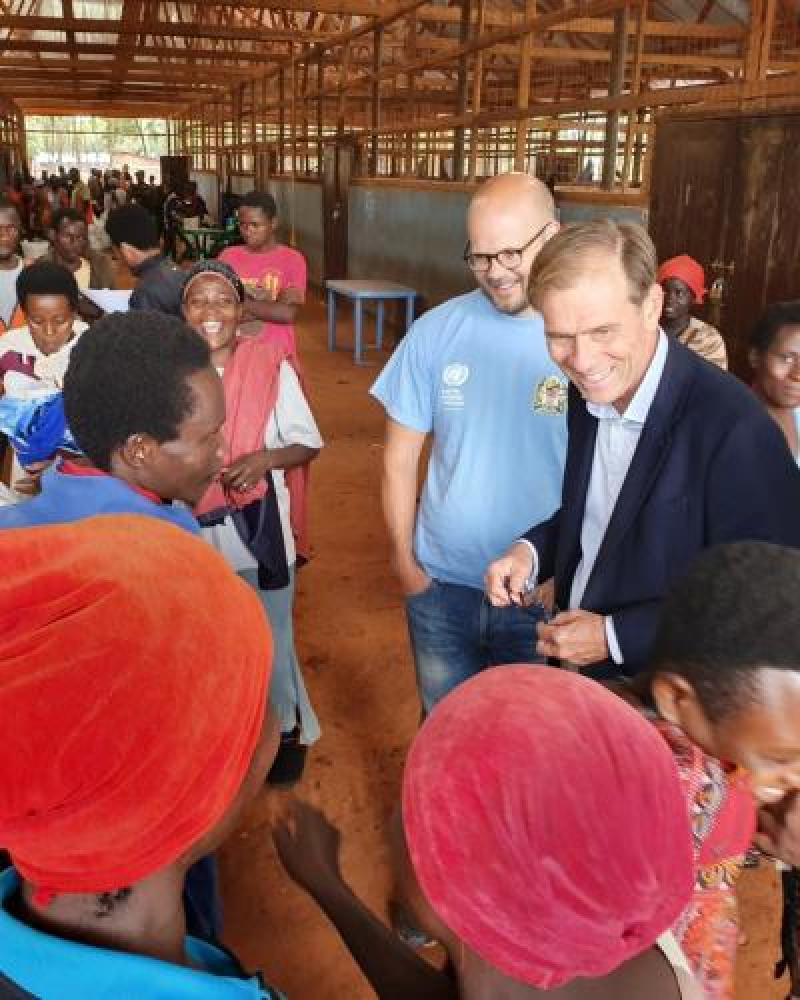 The mission started off in Kibondo where they visited Azimia Women Group which has received capacity-building training and small grants through the KJP. The delegation then went to Kibondo Community Centre where women entrepreneurs exhibited some of the products that they've been able to produce through support from the KJP.
On the second day, the delegation started off by visiting Maloregwa Multipurpose Community Center which offers vocational training to refugees from Nduta camp and the host community residents. The mission then visited a UN Food Distribution Point and received a briefing from refugees on their day-to-day lives. This was followed by a meeting with members of Tembea Uone Savings group (VICOBA) who have received support from the KJP.
The delegation then proceeded to Kasulu, making a brief stop at the ongoing construction of an aggregation center in Mvugwe. In Kasulu, the mission paid a courtesy call to the Kasulu District Commissioner who then joined them on a visit to market stalls at Sofya Market which are currently being constructed as part of the KJP.
On the last day of the visit, the delegation paid a courtesy call to the Kigoma Regional Commissioner in Kigoma Town before concluding the mission with a visit to Small Industries Development Organization (SIDO).
Originally published on https://tanzania.un.org