Resources

Funding call for proposals

Local calls simplify the financing process for stakeholders implementing transformative and context-relevant projects that result in meaningful progress. Grants not only go towards new projects with funds also made available for the continuation of programmes or when scaling up successful initiatives.

The bottom line is to reach the most marginalized, embedding principles of equity, transparency and accountability, and unlocking alternative sources of public and private capital. All gains leveraged through multi-partner trust fund financing go towards making inroads for 2030 Agenda achievement.
---
Image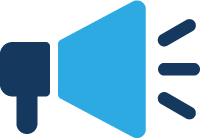 ---
Image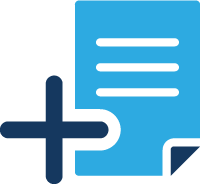 ---
Image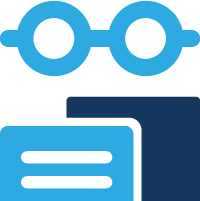 ---
Image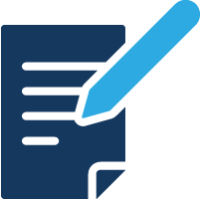 Purpose of the 'call': Ramping up efficiency, accountability, and innovation 
Most multi-partner trust fund secretariats issue calls for proposals, so interested partners (current or prospective) can pitch fund-related projects. Not only does this encourage ongoing stakeholder engagement, but it supports SDG gains across the humanitarian-development nexus.
Depending on the fund and context, international and local NGOs, civil society organizations, government institutions, and private sector outfits may be eligible to receive blended sources of financing that are used in the design and delivery of innovative and effective initiatives that contribute to sustainable, multi-level action.
 
---

The application process
Fund secretariats often welcome proposals from a range of interested stakeholders—with United Nations organizations and civil society partners being the biggest bidders and contenders. Depending on the fund, stakeholders are at liberty to submit various types of proposals. The Peacebuilding Fund Secretariat accepts proposals from three tiers of applicants (maximum three joint UN recipient agencies, UN and civil-society organizations, and civil society organizations as direct recipients). Other funds, meanwhile, finance collaborators through dedicated windows or issue-focused response grants.
In most cases, a successful proposal passes through two stages, the first comprising Q+A sessions, concept note design, online submission, and panel of experts review. Fund secretariats communicate results to all applicants within eight to twelve weeks following the close of a call.
In the second stage, successful applicants must submit full project proposals that go under review prior to the disbursement of funds. Local organizations, in particular, should apply for new funding opportunities.
 
---
For more information on specific calls, thematic areas of focus, eligibility, guidelines, terms and conditions, deadlines, and focal points, visit the fund webpage or contact the responsible secretariat for more details.
---
Ongoing calls for proposals 
Women's Peace and Humanitarian Fund
The United Nations Women's Peace and Humanitarian Fund (WPHF) is looking to strengthen collaboration with non-governmental organizations with expertise in Asia and the Pacific to enhance the protection of women human rights defenders at risk in the region.
WPHF seeks to identify a credible and experienced international, regional, or national non-governmental organization (I/NGO) to support its Women Human Rights Defender (WHRD) Window in providing financial support to WHRDs from and/or working in conflict and crisis contexts in Asia and the Pacific, notably Afghanistan and Myanmar.
The selected I/NGO will support the implementation of emergency grant-making to WHRDs through the WHRD Window Safety Net stream, which provides rapid and flexible funding — currently in partnership with five INGOs — to enhance the protection of WHRDs from/working in conflict and crisis-affected countries.
Eligibility
I/NGOs which have experience working with WHRDs in fragile and conflict-affected contexts in Asia and the Pacific — specifically in Afghanistan and Myanmar — are eligible to apply. Organizations need to have a proven track record working on women's rights, following feminist and human-rights based principles, addressing violence against women and girls, and protection issues of women and girls. Organizations with language capabilities relevant to Afghanistan and Myanmar will be a distinct asset.
Size of Grants & Funding
The WPHF will grant a maximum of $400,000 USD to an I/NGO and up to $700,000 USD for a consortium of I/NGOs to deliver on activities to meet objectives.
APPLICATION PACKAGES SHOULD BE EMAILED IN ENGLISH TO WPHF-WHRD@UNWOMEN.ORG WITH THE SUBJECT LINE "WPHF-WHRD I/NGO PARTNERSHIP CFP."
APPLICATION DEADLINE: 10 MARCH 2023
An information session will be organized with prospective applicants on 23 February at 1:30 pm Geneva time. To register your interest, please send an email to WPHF-WHRD@unwomen.org with the subject line "WPHF-WHRD I/NGO Partnership Information Session."
Download applications here.
CRAF'd

The Complex Risk Analytics Fund (CRAF'd) is pleased to announce an Open Call for Proposals on Climate Fragility Risks.

With a funding envelope of $3 million, CRAF'd will support projects that use analytics and artificial intelligence to help global stakeholders anticipate, prevent, and respond to climate fragility risks. 

Apply now and submit a concept note by 25 November 2022. Please also share this email with relevant partners.

‌
About the Call

Climate change is one of the greatest global challenges of our time. More frequent and intense weather events, such as floods and heat waves, are hitting the most vulnerable people the hardest. Climate fragility risks, including food insecurity, resource water scarcity, displacement, or insecurity, can emerge when the adverse effects of climate change compound conditions in fragile contexts.

CRAF'd is seeking projects that unlock the potential of analytics and artificial intelligence to contribute to a better understanding of climate fragility risks and translate insights into earlier, faster, and more targeted crisis action. In addition, CRAF'd will support projects that advance monitoring and evaluation of data-driven crisis action related to climate fragility risks.


Information Sessions

If you are interested to learn more about this Open Call for Proposals and the application process, please register for one of the information sessions on Wednesday, 9 November 2022.
This call supports a new generation of transformative, government-led, integrated initiatives that leverage the best expertise and resources to address complex issues and speed up SDG attainment. The focus is on strengthening resilience and ending the vulnerabilities of small island developing states (SIDS), and the overall funding envelope is $30 million US dollars. All SIDS countries are eligible to receive funding. 
Intended to be catalytic, funding will support programmatic solutions of two years or fewer, with a budget of $1 million US dollars per country. Multi-country offices are eligible for funding envelopes corresponding to locality and populations served, and reviewed on a case-by-case basis.
---
The second round of Elsie Initiative Fund for Uniformed Women in Peace Operations programmes cover three types of activities:
Barrier assessments to identify the primary factors impeding the deployment of uniformed women peacekeepers to United Nations missions.
Projects increase meaningful participation of uniformed women peacekeepers in United Nations missions.
Premium for the deployment of gender-strong units that includes a substantial representation of women overall, and in positions of authority.
For the latter, interventions must include gender-equity training to all unit members, and have adequate material to ensure parity of deployment conditions for all peacekeepers.
---
Right now, call for expressions of interest for prospective convening agents are open to the following country programmes: Brazil, Colombia, Dominican Republic, Malaysia, Mozambique, Seychelles, Sri Lanka, and Viet Nam. Eligible applicants must be a non-profit, non-governmental organisation or inter-governmental organisation.
Designated country or regional programme leads are the 'convening agents' and they bring together a consortium of local and international partners to implement activities under the Global Fund for Coral Reefs Theory of Change. 
---