About us

Trajectory on pooled financing

For almost 20 years, the MPTF Office has supported joint humanitarian and development action led by UN organizations, governments, NGOs, and the private sector in over 130 countries.

Image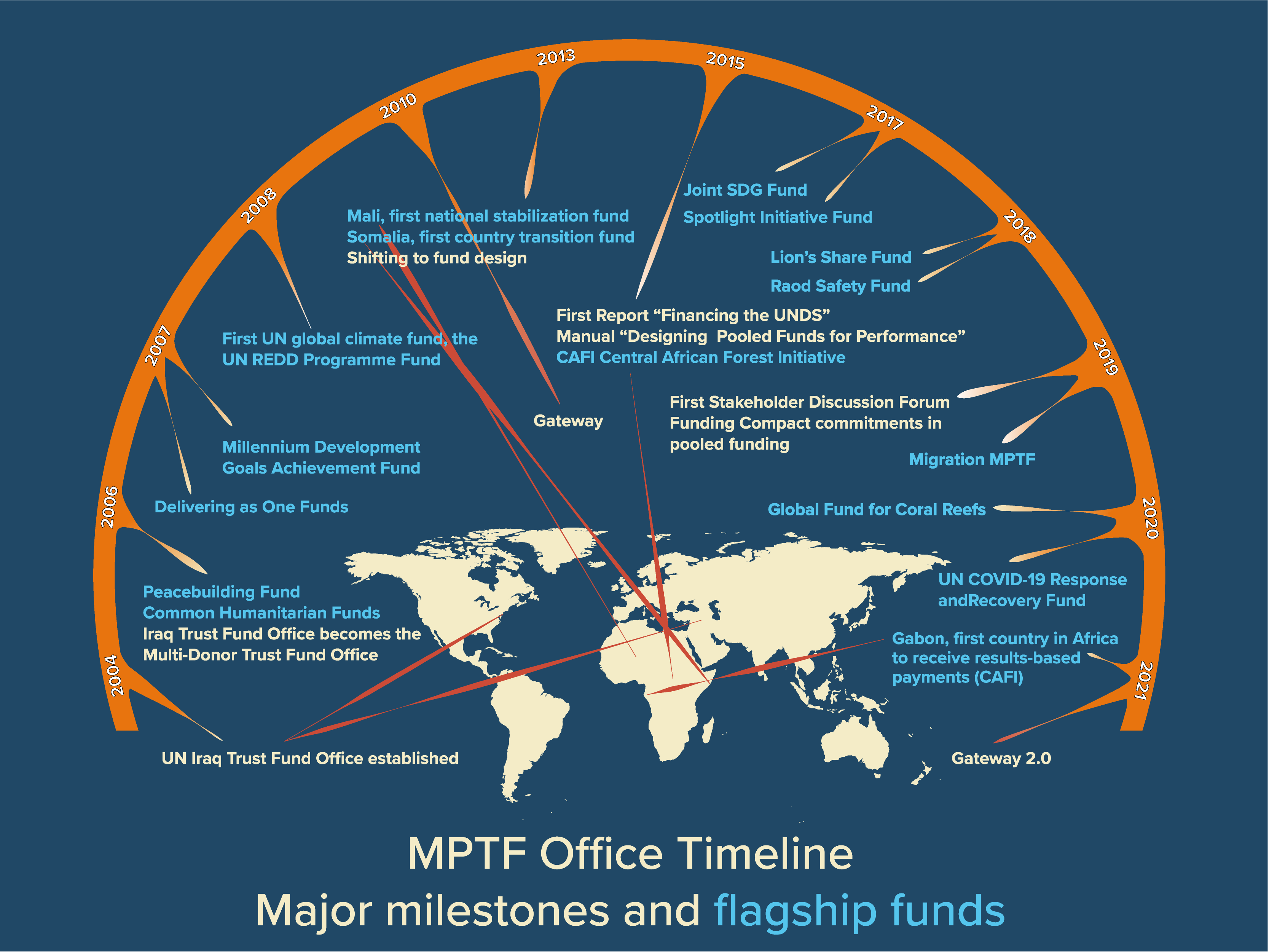 Established in 2004 to administer the UNDG Iraq Trust Fund—the first inter-agency pooled fund established by the United Nations—the MPTF Office designed and launched a common instrument that opened the door to a wide range of expertise in humanitarian assistance, recovery, reconstruction, and development. Investments helped foster alignment and greater coherence in international responses to complex situations. The success of this financial instrument led to its replication in different humanitarian, transitioning, and development settings.
The Peacebuilding Review highlighted the importance of pooled funding and, during the World Humanitarian Summit humanitarian, partners committed to double humanitarian pooled resources as part of the Grand Bargain. 
The effectiveness of pooled funds across a range of circumstances culminated with the 2019 adoption of the United Nations Funding Compact, an ambitious effort to double interagency pooled fund contributions for global, regional, and country-level development programmes, accompanied by a set of quality features across all pooled funds.
As development and humanitarian contexts have changed, and country priorities shifted, the MPTF Office has grown as well. Fund structures and instruments have advanced so partners can flexibly respond to emerging demands, using SDG results-based approaches that are in line with the latest UN reform guidelines and 2030 Agenda parameters.