News

Building Peace in the Sahel

Image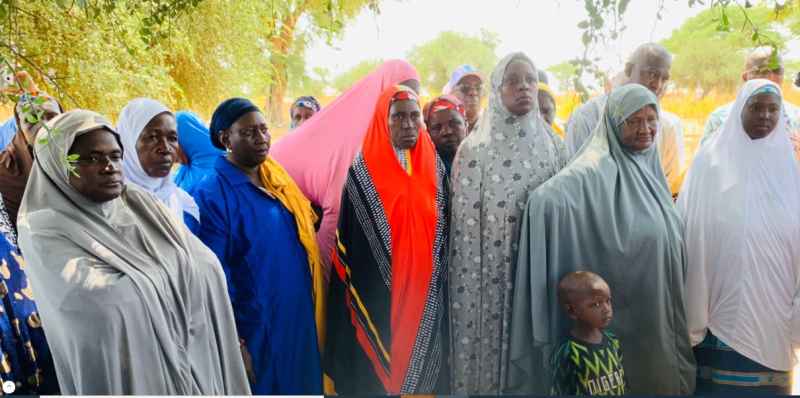 The UN Secretary-General's Peacebuilding Fund is working with partners to bring peace and stability to the Sahel countries. A recent mission by partners showcased how the Peacebuilding Fund is contributing to the prosperity in the region.
To gain a deeper understanding of the impact of the UN Secretary-General's Peacebuilding Fund's (PBF) investments and recommend ways to strengthen its engagement in Niger and the Sahel, a mission of the Fund's partners visited Niger from 14 to 19 October 2019. The mission included representatives from Sweden, Norway, Japan, Germany, Estonia, France and the Netherlands, along with the Chair of the Advisory Group to the Fund and a member of the Advisory Group. The Chief of the Fund also joined the group. The representatives met with the Minister of Interior, officials at the Independent Electoral National Commission, the UN Country Team, and the international community in Niamey. They also visited five projects funded by the Secretary-General's Fund and interacted with the beneficiaries, local authorities, and project partners. Following a successful democratic transition in 2011, the Government of Niger has demonstrated its commitment to conflict prevention and peacebuilding, including through power-sharing agreements with a wide array of communities represented in the country, which is a unique case in the sub-region. Niger is part of the G-5 Sahel and a strong advocate of a regional response to the security threats in the Sahel. The country is experiencing an increasing number of attacks against civilians and the state by armed groups, that exploit local conflicts to their advantage, to either occupy or use Niger as a passage for illicit trafficking with impunity. Consequently, Niger holds today about 500,000 persons of concern, including about 256,000 refugees, 186,000 Internal Displaced Persons (IDPs), and about 3,000 returnees from Libya.