News

Claudia Beltrán: a settler of peace

Image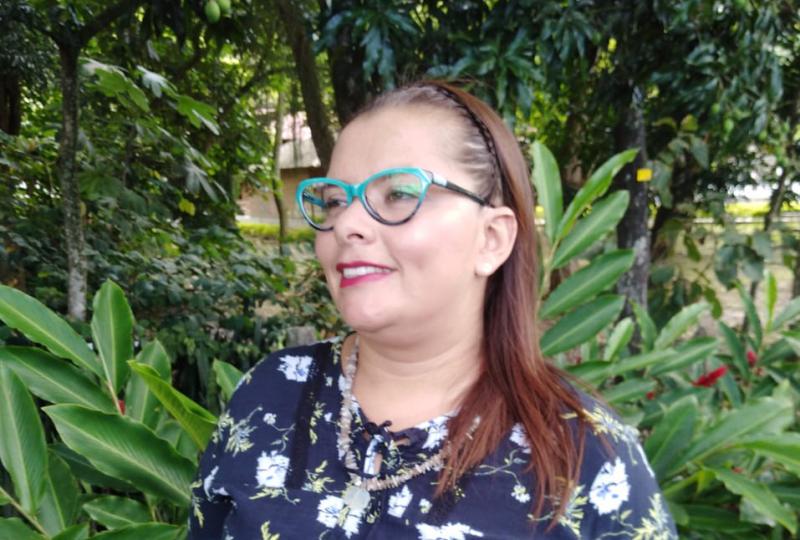 "I am a settler, as they call me with affection here".
I was born in Tolima and, in the past three years, I have lived in Caquetá, here I work as Territorial Liaison of the Barometer Project of the Kroc Institute. I have been living in Florencia for a short time, but I have already gained experience working in human rights issues, and for one year as part of the team that monitors the implementation of the Agreements. Having worked directly with the communities, as well as in coordination with different agencies of international cooperation such as local and national social organizations, and government institutions, have shown me how all these actors, each of them from their work agenda, but with the same goal to contribute to peace, can effectively coordinate and work on territorial transformation. Follow up and coordinate actions are performed, so that the implementation is not only rhetorical, but translates into actions.
In my work with Social Pastoral, I visit the different municipalities to talk with the communities and record specific progress or challenges in the implementationprocess. It is evident that citizens needed to participate in building their development and that there was a lack of coordination of agencies present in the territory, as spaces for participation are being created in areas such as food security, human rights, and peace awareness. The participation of the United Nations has made it possible to reach communities in scattered rural areas, in the midst of difficult security conditions, to obtain a true picture of what is happening in the territories. Thus, we can be duty-bearers of a process carried out with the community, with no one left behind. Working here in Caquetá is highly gratifying. Here the people want the agreement to progress; there is a will to build peace, even before the signing of the Agreement. We are anxious to build a new Colombia, a one not born from pain, but from hope.