News

In Her Own Words - Fawzia Koofi

Image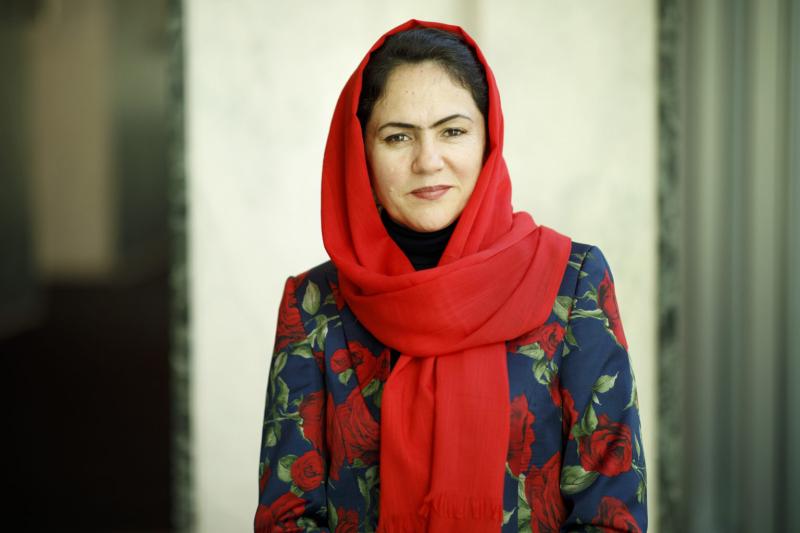 WPHF - "The international community must stand with the women of Afghanistan, and move from beautiful statements and resolutions to practice, using their leverage to make the Taliban accountable on delivering to their citizens."
Fawzia Koofi is a politician and women's rights activist from Afghanistan. An outspoken advocate for girls' education and women in leadership, she was the first woman vice president of the Afghan Parliament, chair of its Women's Affairs and Human Rights Commission, and one of the few women actively engaged in peace negotiations.
Through the WPHF Funding Window for Women Human Rights Defenders, Fawzia traveled to Geneva in June 2022 to request the Human Rights Council to hold an urgent debate on the women's and girls' rights crisis in Afghanistan, which took place thanks to her advocacy efforts together with other Afghan women leaders. Three months later, in September, she also received travel assistance from WPHF to brief the UN Security Council in New York on the situation in Afghanistan.
"Before my country fell, the women of Afghanistan had proved they all had the ability to work to be part of the progress of their country."
In July 2022, almost a year after the fall of Kabul to the Taliban, Fawzia addressed the UN Human Rights Council, where she shed light on the humanitarian, economic, and political crises affecting Afghanistan, as well as the "unique and dire" situation facing women and girls in the country. Since the Taliban takeover, hope of greater representation of women in parliament and civil society has been shattered and girls have been denied access to education across the country, despite the Taliban's past public assurances of their intentions to respect women and girls' rights.
"In the twenty-first century, Afghanistan was the only country where women were second-class and invisible, having to advocate for their basic rights to not be invisible and not to be erased from public life."
Fawzia has repeatedly emphasized how the lack of opportunity and ailing mental health is taking a terrible toll on women and girls in Afghanistan — a country where, every day, at least one or two women commit suicide due to the pressures they receive.
"The fact that girls as young as nine years old are being sold — not only because of economic pressure, but because of the fact that there is no hope for them and their family — is not normal."
Originally published on wphfund.org