News

Promoting inclusive education: accessible digital textbooks for all learners

Image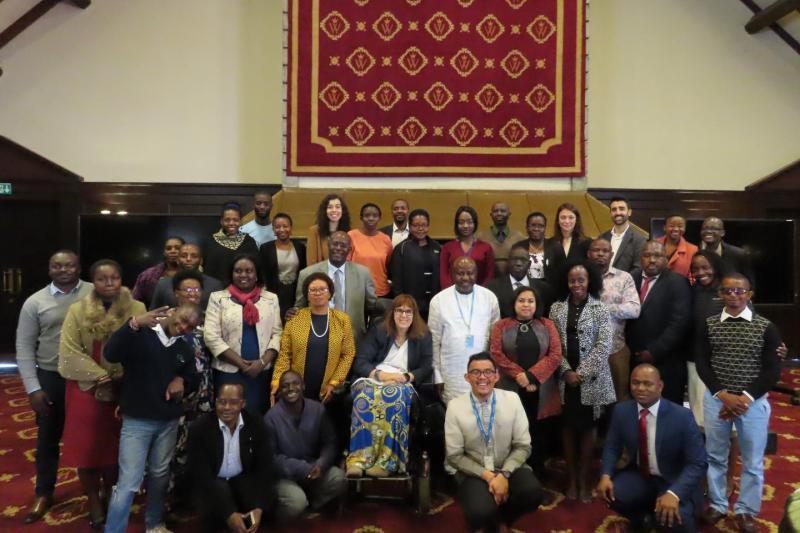 UNICEF and UNESCO joint project funded by UNPRPD
The Accessible Digital Textbooks for All Initiative is a global effort led by UNICEF, together with its partners, and within the framework of the joint programme supported by the UN Partnership on the Rights of Persons with Disabilities (UNPRPD) to make textbooks available, affordable and accessible for children with disabilities in all contexts and, thus, improve learning outcomes for ALL children. The UNPRPD Technical Secretariat is hosted by UNDP and the Partnership has been supporting work on accessible digital textbooks since 2014 through joint programmes in Uganda and more recently through a global, regional and multi-country initiative in Kenya, Uganda and Rwanda until 2021.
Though the exact number remains unknown and more recent data are not available, an estimated 93 to 150 million children under 18 years of age worldwide have disabilities (WHO, 2011). Children with disabilities remain one of the most marginalized and excluded groups and face multiple barriers and challenges related to accessing education. In Kenya, for example, estimates stress that 80 per cent of children with disabilities are out of school. In Uganda, only 9 per cent of children with disabilities are enrolled in primary school as opposed to 93.2 per cent for those without disabilities.
The 24-month project aims to address one of the key barriers to inclusive education resulting from the inaccessibility of core learning materials by using assistive technology in the creation of accessible and use of learning materials. UNESCO will also participate in this project and will support the strengthening of ICT policy architecture in the programme countries.
Kenya, Rwanda and Uganda have been strategically identified to advance current national efforts in inclusive education. This work will also build on existing activities and improve their outcomes. Hence, this project will continue the four-year UNPRPD pilot project aimed at increasing access to information and educational materials through accessible textbooks implemented jointly by UNICEF UGANDA CO and UNESCO. It will also allow the UNICEF Kenya CO to continue and strengthen the current pilot and enable UNICEF Rwanda CO to activate the accessible publishing ecosystem and advocate for inclusive policies.
Initial experience shows tremendous potential for scale to address a major learning barrier and to improve the quality of learning for all children, to improve the quality of teaching, to address stigma and discrimination, and to generate new local service providers capable of producing universally designed digital learning materials which is the future of learning and an absolute imperative to ensure inclusive and equitable learning for all. 
Inception Meeting in Nairobi, Kenya
On July 15-17, 2019, UNICEF and UNESCO hosted an Inception meeting in Nairobi, Kenya. The goal was to launch the UNPRPD joint initiative and outline the activities for each implementing country: Kenya, Rwanda and Uganda. 
The outcome of the Inception meeting will serve to inform the engagement and work on accessible digital learning of Ministries of Education, educational authors and publishers, teachers, academia, and the digital education and the technology industry in general.
For the full story, please go to UNICEF's https://accessiblebooksforall.org