News

SHARE Lessons learned from the COVID-19 crisis: moving towards inclusive social protection for persons with disabilities?

Image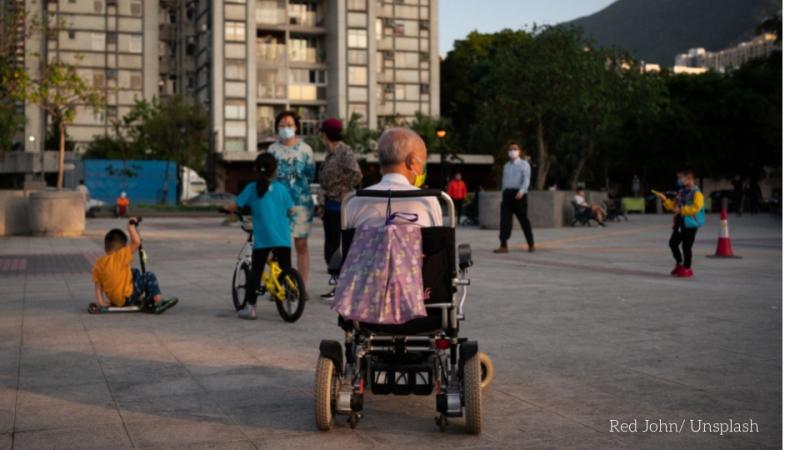 This blog summarises the exchanges and important messages raised by the expert panel at the webinar "Lessons learned from the COVID-19 crisis: moving towards inclusive social protection for persons with disabilities?", held on 8 July 2021 and organised by the United Nations Children Fund (UNICEF), the International Labour Organization (ILO), the United Nations Partnership on the Rights of Persons with Disabilities (UNPRPD), the International Disability Alliance (IDA), and the Australia Government's Department of Foreign Affairs and Trade (DFAT). This webinar is the fourth of the Disability Inclusive Social Protection Series.
This webinar sought to provide the participants with an overview of social protection response trends for persons with disabilities and possible takeaways about the preparedness of social protection systems. It also aimed to present a summary of initiatives that may increase the supportiveness of social protection systems to persons with disabilities.
The session was moderated by Felicity O Brien, from DFAT, and featured contributions by Charles Knox-Vydmanov, from the ILO-UNICEF-UNPRPD project, Amba Salelkar from IDA, Alexander Cote from UNICEF, and Quynh Anh Nguyen, from ILO.
Feel free to access the presentation slides and watch the webinar's recording
Readiness and response of social protection systems to support persons with disabilities
Charles Knox-Vydmanov started the session with a presentation based on the main takeaways of a synthesis paper undertaken under the UNPRPD joint programme on disability-inclusive response and recovery planning for COVID-19. His talk was also based on a longer-term project previous to the coronavirus pandemic that evaluates the interplay between social protection and disability in Low and Middle-Income countries. Know-Vydmanov sought to explain the readiness of social protection systems for persons with disabilities, the impacts of COVID-19 in persons with disabilities and their families, and the measures undertaken to support this group during the crisis.
According to the speaker, social protection systems play a relevant role for persons with disabilities by addressing income insecurity and additional disability-related costs (healthcare, assistive devices, etc.). He also stresses that the effectiveness of social protection for this group demands a multi-layered set of policies across their life cycle. Several schemes can deal with this issue, with disability allowances being the most common.
It is important to emphasise, however, that the coverage of these disability benefits is low. According to the presentation, less than 18% of people with severe disabilities in low and middle-income countries were beneficiaries of disability schemes before the COVID-19 crisis. Even in countries where disability schemes are part of social protection systems, limitations to these programmes are common, especially related to targeting, inaccessibility, and health care...
Full article available on http://socialprotection.org