News

Sustaining peace, more important, but 'more complex' than ever, as wars rage

Image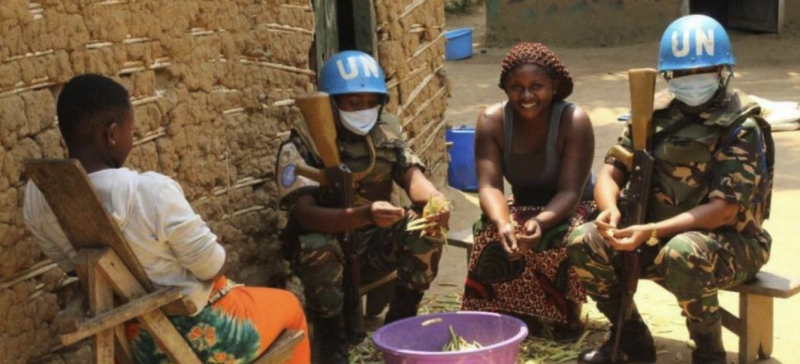 Peacebuilding Fund - Keeping the peace has become more important but also more complex in a world of proliferating conflicts, that are becoming more "intertwined", the UN's policy chief told a high-level meeting of the General Assembly spotlighting financing for peacebuilding on Wednesday.
Volker Türk, Under-Secretary-General for Policy laid out the "multiple, compounding risks" which are stacking up - from Russia's invasion of Ukraine, to climate change, to the threats posed by emerging technologies.
"The number of violent conflicts is at the highest level since 1945 with terrible human consequences, seen in record levels of forced displacement and global humanitarian needs.
"Peacebuilding is the responsibility of the entire UN system - as was recognized in the landmark 2015 resolutions on the peacebuilding architecture", he told participants.
'Unique approach'
"Our unique approach seeks to build a foundation for peaceful societies through addressing root causes and drivers of conflict."
The policy chief pointed to examples in the Central African Republic, where the Secretary-General's Peacebuilding Fund is supporting the implementation of the 2019 Political Agreement for Peace and Reconciliation, through improved violence prevention efforts in Bambari, in alliance with multiple UN and civil society organisations.
In the Democratic Republic of Congo's restive and vast Kasai region, where UN peacekeeping mission, MONUSCO, is drawing down, the Fund has supported efforts to reintegrate nearly 500 ex-combatants.
Since 2018, the Secretary-General's reports have presented many and various options for increasing, restructuring and better prioritizing funding dedicated to the UN's peacebuilding activities, and "some progress" has been made, he stressed.
Voluntary contributions to the Fund have increased, allowing it to invest $195 million in 2021.
To read the full article, please visit www.un.org