News

The Tunisian Government and the United Nations launch a Fund for Youth and Employment in Tunisia.

Image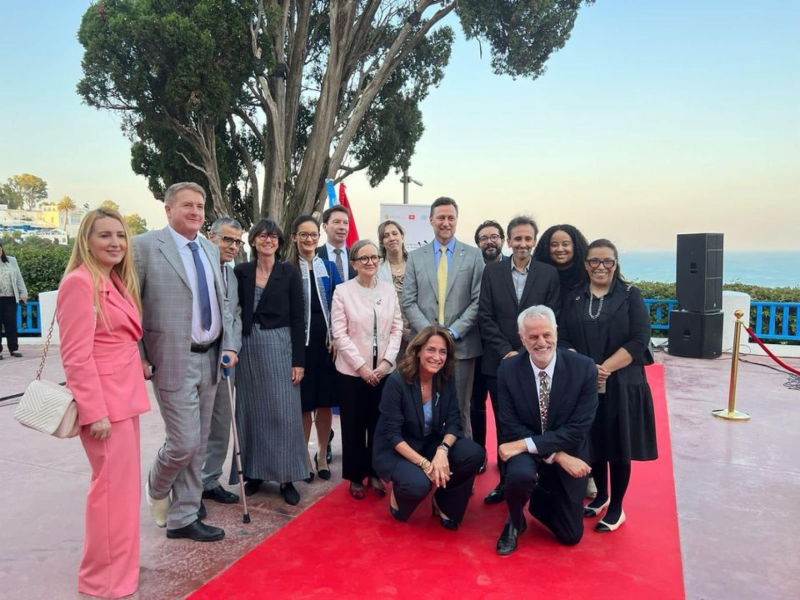 The Tunisian Government and the United Nations in Tunisia announce the creation of a Multi-Partner Trust Fund for Youth and Employment.
This Fund aims at supporting the Government's efforts to provide more opportunities for the youth in terms of decent-job creation and financial autonomization.
In practice, it will set up a funding and coordination mechanism that will contribute to giving specific answers to the country's needs in meeting the challenge of unemployment among youth, women, and the most vulnerable categories of the population.
Designed to provide concrete solutions for the short and medium term, it will involve different United Nations Agencies, Funds, and Programs that will jointly implement projects and initiatives to give concrete and rapid results making optimal use of the financial resources mobilized from Tunisia's partners. The Fund will be administered by the UN Multi-Partner Trust Fund Office, the UN center of expertise on pooled funding, guaranteeing the highest fiduciary and transparency standards.
Projects will be selected based on objective criteria aligned with national priorities and targeting sectors and regions that offer real value creation and employment opportunities. Based on community and gender equality approaches, the selected projects will be inclusive, leaving no one behind, and considering the specific needs of different target groups.
The selected projects will therefore address the priorities of Tunisia's National Development Plan and contribute to the Sustainable Development Goals of the 2030 Agenda.
Flexible and agile, ensuring coordination among different partners and coherence in interventions, the fund is initially created for a duration of 5 years, which may be extended to cover other areas for the benefit of young people.
By establishing this fund, the Tunisian Government and the United Nations in Tunisia reaffirm their joint commitment to the Tunisian youth and women, aiming to provide new perspectives in response to their aspirations, whether they seek to integrate into the workforce or aspire to realize a professional project.
For further information, please contact:

Ms Ilhem Brini,
Partnerships & Development Financing Officer
United Nations Resident Coordinator Office in Tunisia
E-mail: ilhem.brini@un.org
Bavo Christiaens
Portfolio Manager
MPTF Office
E-mail: bavo.christiaens@undp.org