News

UN and Legal Amazon Consortium announce multi-partner trust fund for the region

Image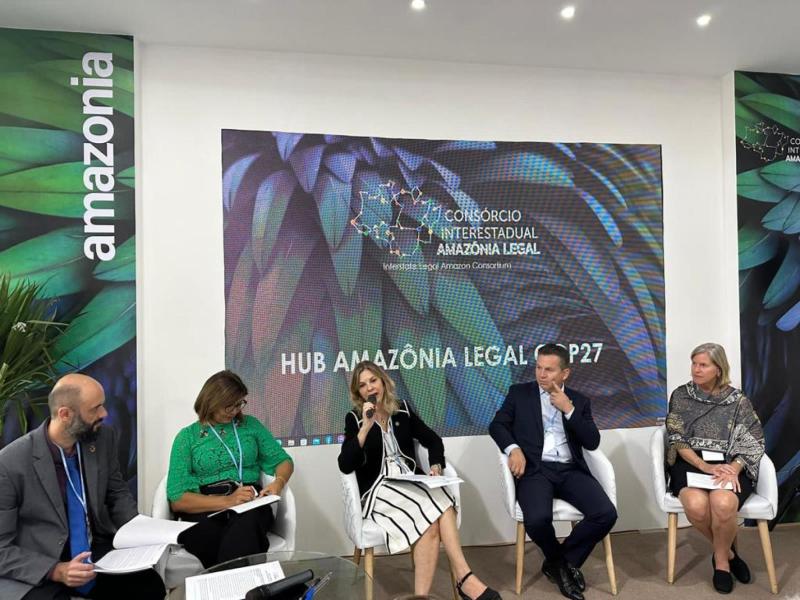 The United Nations in Brazil and the Interstate Consortium of the Legal Amazon announced on 15 November, at COP27, a programmatic and financial mechanism to promote the sustainable development of the Brazilian Amazon. The mechanism provides for the mobilization of resources through the creation of a UN Multi-Partner Trust Fund for Sustainable Development in the Legal Amazon (Amazon MPTF).
The mechanism will benefit the most vulnerable population groups in the region with actions to generate sustainable economic alternatives, to protect their means and ways of life and to guarantee their physical, health, energy, climate, and food security.
The Amazon MPTF is the result of a partnership between the UN and the Interstate Consortium of the Legal Amazon, signed in early 2021. The Fund is expected to start its operations in 2023, to finance proposals that promote human and economic development in the Amazon region, in harmony with natural ecosystems.
The UN Resident Coordinator in Brazil, Silvia Rucks, highlighted the focus on the Amazon population: "The Brazilian Legal Amazon region is home to 29 million people and has one of the worst poverty and Human Development rates and the highest food insecurity levels. It is unacceptable that these people, who live in the area with the greatest natural wealth in the world, have to live in poverty".
"The programmatic and financial mechanism will allow the world's interest in the Amazon to materialize in partnerships – not only in relation to the management of ecosystems, but above all in the creation of inclusive economic alternatives to make it possible for the millions of people in the region to live a dignified life", explained Silvia Rucks.
Priority will be given to proposals that aim to improve environmental governance and reduce illegal activities, empower the region's population and support human settlements and sustainable cities, as well as improving the management of socio-environmental issues.
On the part of the UN System in Brazil, FAO and UNEP lead the initiative, which involves 17 UN specialized agencies, funds, and programs in the country. The fund will be administered by the UN Multi-Partner Trust Fund Office, the UN center of expertise in UN pooled funding and ensuring the highest standards in fiduciary management, accountability and transparency.
Originally published on brasil.un.org