News

Update on the MPTF Office transition to Quantum

Image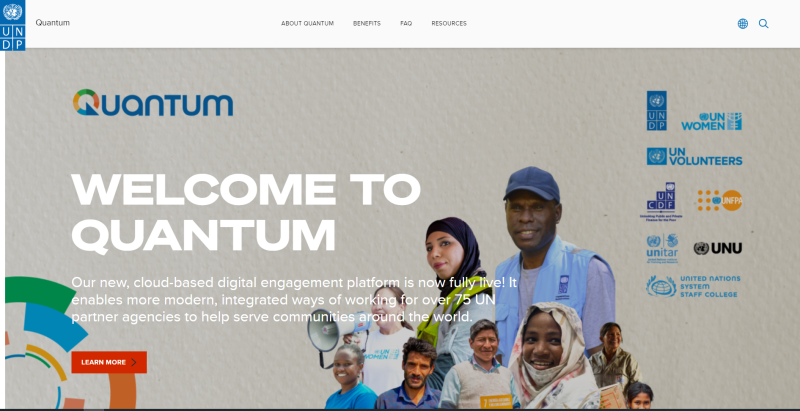 This page provides updates for partners interested in having the latest information on the migration to Quantum, a new ERP system launched by several UN organizations. It includes the latest information on the roll-out of the system in the MPTF Office's operations, as well as available financial data in the Gateway during the transition process.
The United Nations Development Programme (UNDP) is transitioning to a new enterprise resource planning (ERP) system, Quantum, since early 2023.
Developed in partnership with other UN agencies, including UNCDF, UNITAR, UN Women, UNFPA, UNSSC, UN Volunteers, and UNU, the new system replaces the previous ERP (Atlas).
The MPTF Office operations and information provided by Gateway are also transitioning to the new ERP system.
Quantum provides users with tools and technologies to facilitate smarter, faster, and more collaborative ways of working and delivering results. This will change how all UN entities using Quantum work, improving operational efficiency, and aiding in the more effective response to new challenges and opportunities.
The transition to the new system began in January 2023 and the MPTF Office has been receiving contributions and making payments to recipient organizations in the new system. The new ERP data is being fully mapped and quality-assured.
All financial data until the end of year calendar 2022 is accessible in Gateway. This ensures a full calendar year financial picture for all partners and it is expected to guarantee that annual financial reporting on all MPTF Office-administered pooled funds will be undertaken timely. Since April, also all 2023 data is being refreshed daily.
As a result, the transition to Quantum will improve the MPTF Office's ability to provide better services to all partners.
We thank our partners engaged in the process.
Please don't hesitate to contact us at mptfo@undp.org if you have any questions during this time.
---
Some updates on the process (as of 7 April 2023)
All 2023 new data in contributions and payments is available now, with data refreshed in a daily basis.

Receipt of contributions and transfer of payments are taking place in the system, since January, ensuring the continuity of operations and timely disbursement of resources.

An initial batch of all payments processed from January and February 2023 in the new system was tested, quality-assured and is now also reflected in Gateway.

To facilitate allocation decisions, the MPTF Office has been providing fund secretariats with updates on fund balances.

For official financial information, please contact the portfolio managers who serve as key points of contact for each fund.