News

Western Balkan SALW Control Roadmap Multi-Partner Trust Fund Approves New Projects

Image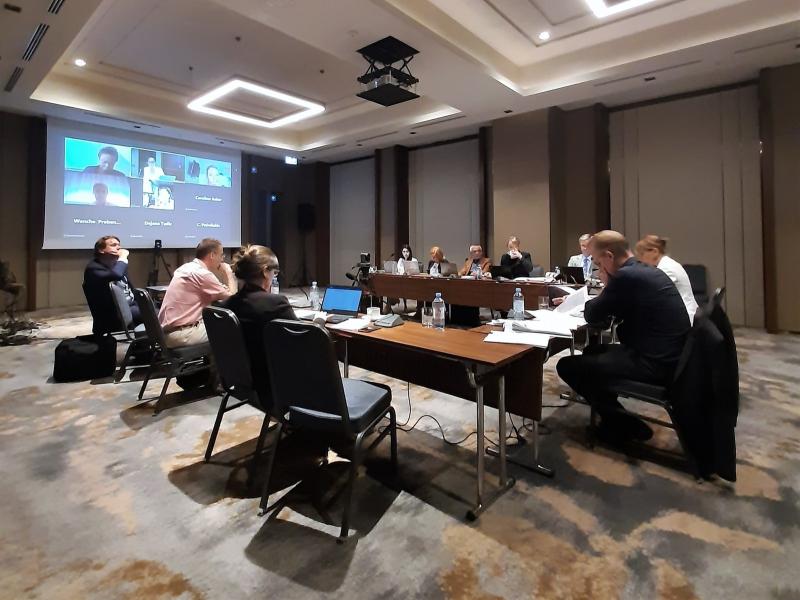 Western Balkans SALW Control Roadmap MPTF - The Steering Committee of the UN Multi-Partner Trust Fund for the Implementation of the Roadmap for SALW Control in the Western Balkans held a meeting in Skopje, on 4 July 2022 when it approved approximately $1.5 million for four new projects. The newly funded efforts will address challenges that limit the effectiveness of firearms and SALW control efforts in parts of the region.
The Steering Committee approved three proposed projects, which will be implemented by UNDP Serbia, UNDP Bosnia and Herzegovina, and UNDP North Macedonia. The projects will, respectively, strengthen the healthcare system's role in the prevention of firearms misuse for domestic violence and of committing suicides, work on digitalization and institutional and regional cooperation, and improve of data and SALW collection practices and SALW related investigations.
The concept note submitted by UNDP Albania was also endorsed to be further developed into a full-fledged project proposal to increase security of the arms depots under the administration of the Albanian State Police.
The Steering Committee also reviewed and approved the no-cost extensions for three projects: two implemented by UNODC – the first, supporting the increase of international cooperation in criminal matters, extended for a 12-month period, while the second, addressing the criminal justice response against arms trafficking, was approved with a 6-month extension; the third project, extended for a 12-month period is implemented by UNDP Montenegro, is advancing the capacities of the police directorate in the field custody chain, crime scene investigations and the forensic laboratory in the field of operations and investigations in detection and trafficking of explosives criminality.
The Western Balkans Roadmap Multi Partner Trust Fund ensures a donor coordinated approach of the UN in support to Roadmap implementation. The work of the Western Balkans SALW Control Roadmap MPTF is possible thanks to the generous contributions by Germany, the United Kingdom, France, Sweden, the Netherlands, and Norway which amount $ 22,233,197 in total.
Through Roadmap support, the Trust Fund contributes to the achievement of SDG 16 to promote just, peaceful, and inclusive societies as illicit arms flows are amongst the factors that give rise to violence, insecurity, and injustice, and SDG 5 to achieve gender equality and empower all women and girls.
Originally published on www.seesac.org